Tree Services Suffolk
When looking for tree services in Suffolk or any of the surrounding areas, choose Roman River Trees.
Expert Tree Services Throughout Suffolk
Roman River Tree Care offers an entire array of tree services in Suffolk and the surrounding areas. Our team are fully qualified tree specialists for both commercial and domestic properties.
We offer nothing but competitive rates whilst ensuring that we provide you with the most professional and efficient service.
No matter the size or complicity of the job, we are here to help, every step of the way. We offer an array of tree services from pruning to felling, to stump removal to supplying seasonal logs. It is important to know that we provide a complete service for our clients, meaning no job will go unfinished.
It is crucial to know that there are optimum times of year to complete pruning for a variety of trees, our experts will be able to provide you with the best options for you and your lifestyle.
Our tree surgery services include tree felling, crown reduction, crown thinning, formative pruning, tree stump removal grinding, coppicing, pollarding and the supply of seasoned logs. For more information, get in touch with Roman River Trees today.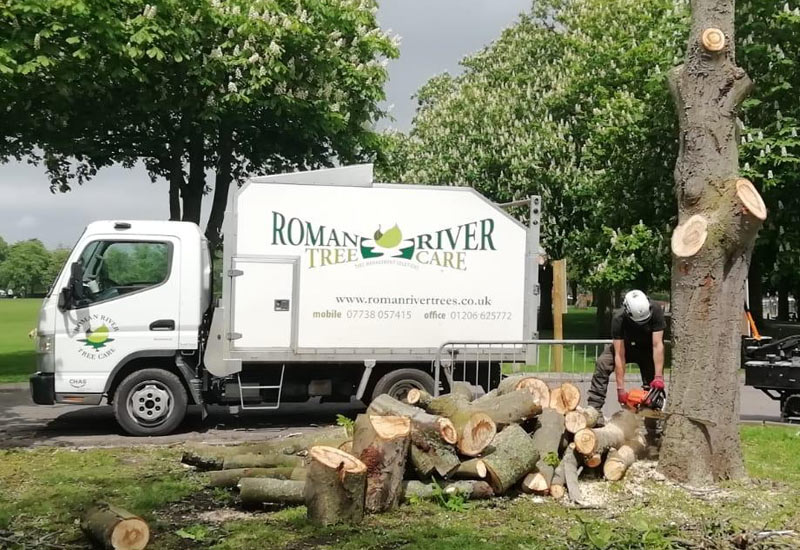 Bespoke Services Throughout Suffolk
With many years of satisfied customers, we have continued to provide a constant service. We are one of the most reputable tree services in Suffolk, ensuring that we provide each client with a premium tree care service.
If you are unsure which tree care service you desire, contact one of our experts today and they will be able to devise a plan that suits all of your needs and desires. Our team will visit the site and assess your situation as well as discuss what your final desires may be.
It is understandable that not everyone has a full understanding of what you need to be done, not everyone is a tree surgeon, this is why our team of experts are happy to discuss each of your requirements prior to any work being done, to ensure that you get the desired final results.
Why choose Roman River Trees?
We are a small owner-operated business, packed with almost two decades of experience, we offer both an expert and professional service, as well as providing you with excellent advice regarding tree services in Suffolk. We have expert knowledge in all types of tree services and apply our high experience as arborists to every job we partake in.
Providing tree services in Suffolk with our dedicated team of professionals and highly experienced surgeons. We cover Suffolk and all surrounding areas helping our clients, no matter the size of the job, no job is too big nor too small. Whether you are looking at having your fruit trees pruned or stumps removed. We have a range of commercial and private clients all around the Suffolk area who we have worked alongside for many years. Working within tight timeframes and ensuring that we complete all works to the fullest standards.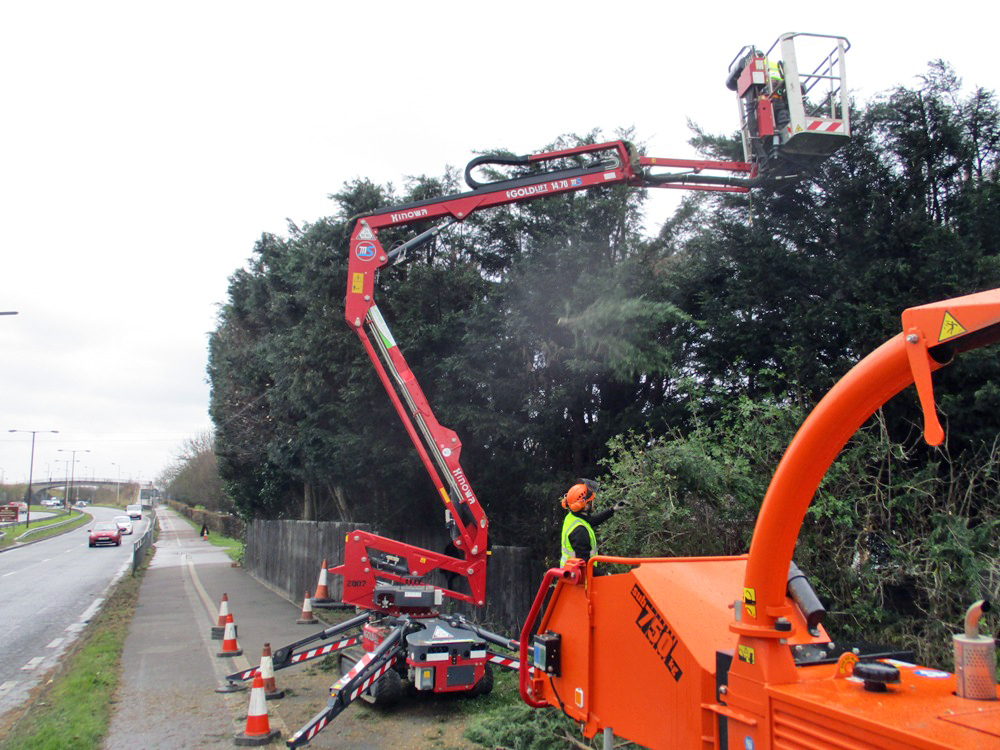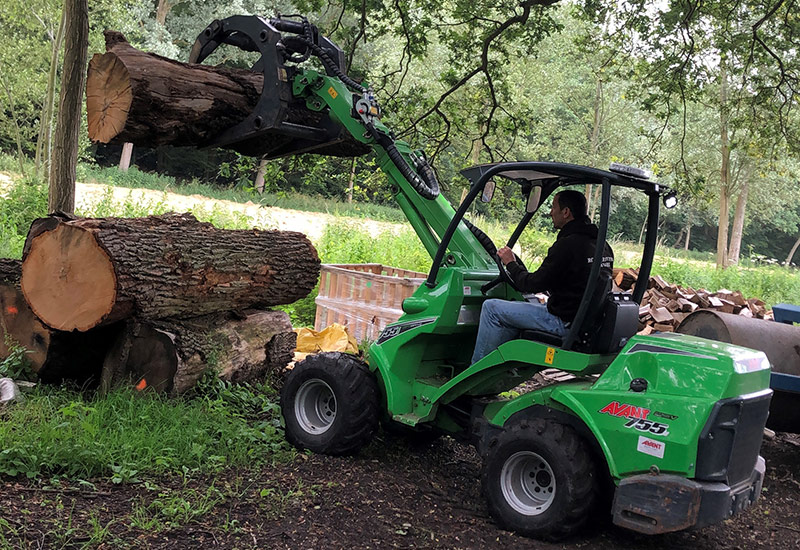 Damage Free Services
We have been operating for almost two decades and if you are looking for a company that thrives on professionalism and affordability, Roman River Tree Care is the company for you. We offer affordable services such as formative pruning, coppicing and crown reduction.
When looking for tree services in Suffolk, it is essential that when providing you with any tree services that will protect your property from being damaged from falling debris or overhanging branches.
Here at Roman River Tree Care, we are experts in the tree services we provide. If you are struggling with inconvenient tree stumps in your garden, we can provide you with a stump grinding service. With each of our services, we can help improve the environment by offering you tree services in Suffolk.
Our Core Values
We are caring and passionate about the environment in Suffolk, so we understand that providing you with a stress-free service for each of your tree needs, whether that is seasonal pruning for your fruit trees or making an area ready for building developments. We are highly qualified in all aspects of tree care, whilst ensuring that we always go the extra mile to ensure that our client's expectations are exceeded every time.
Also, we pride ourselves in providing our clients with an outstanding amount of care throughout the entire plan. Not only do we guarantee prompt and reliable service, but also provide you with fantastic value for money and high-quality work. It is essential that any work that we do is dealt with in a professional manner, we are a company you can trust.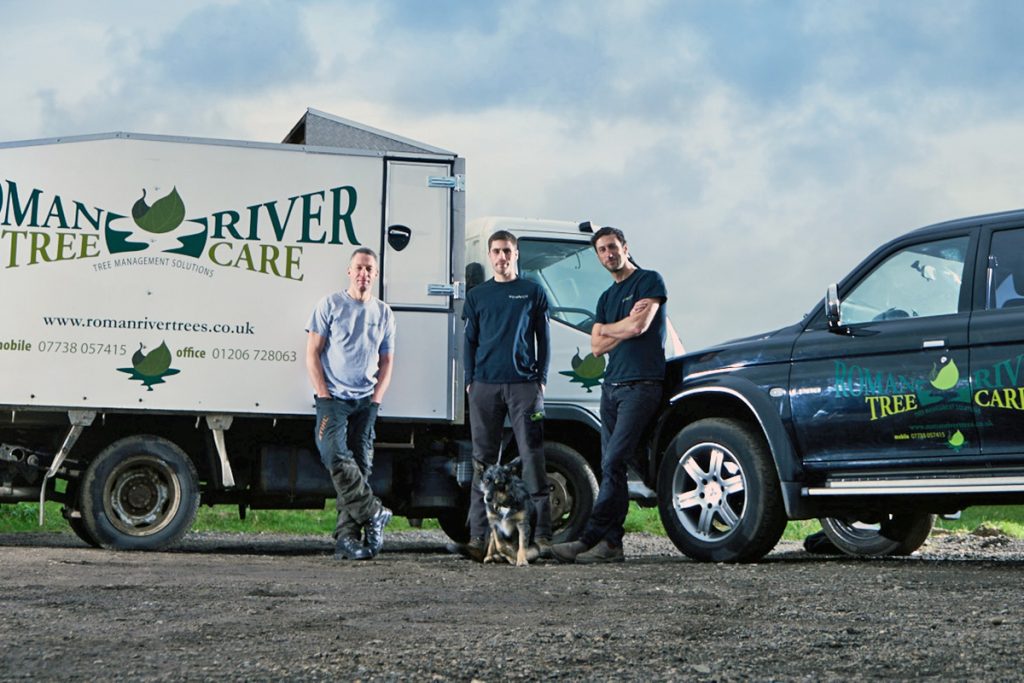 ---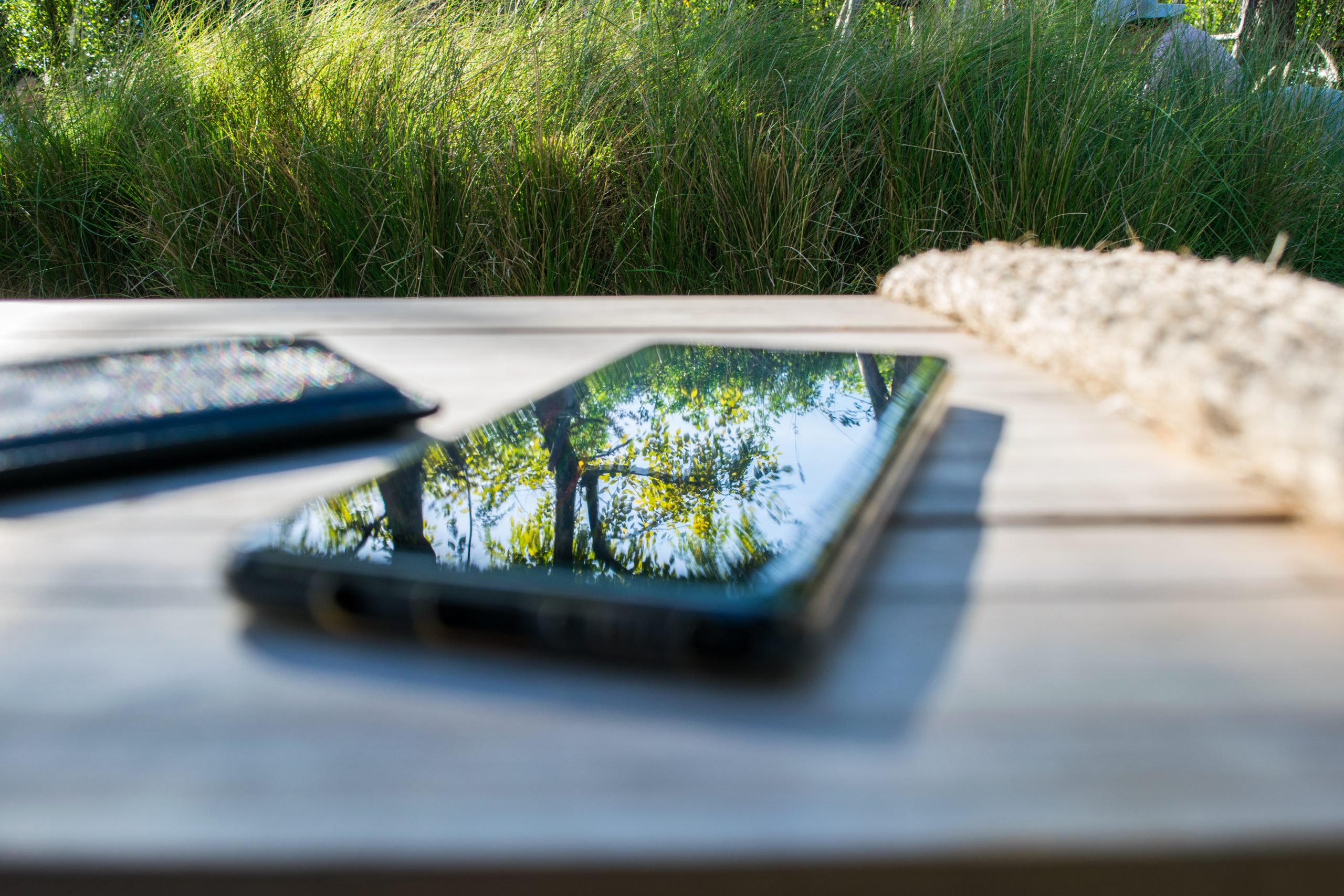 Contact Us
If you are looking for professional tree services in Suffolk, contact Roman River Tree Care today and we will be able to arrange an onsite visit where we will survey the area and ensure that we can provide you with the most efficient service at a cost-effective price.