Tree stump removal and grinding services in Essex and Suffolk
Do you require tree stump removal or grinding services?
Tree stumps are common in gardens and public places where previous tree felling has been carried out. Tree stumps can cause trip hazards and can obstruct lawn mowers as well as being unsightly and take up value recreational space.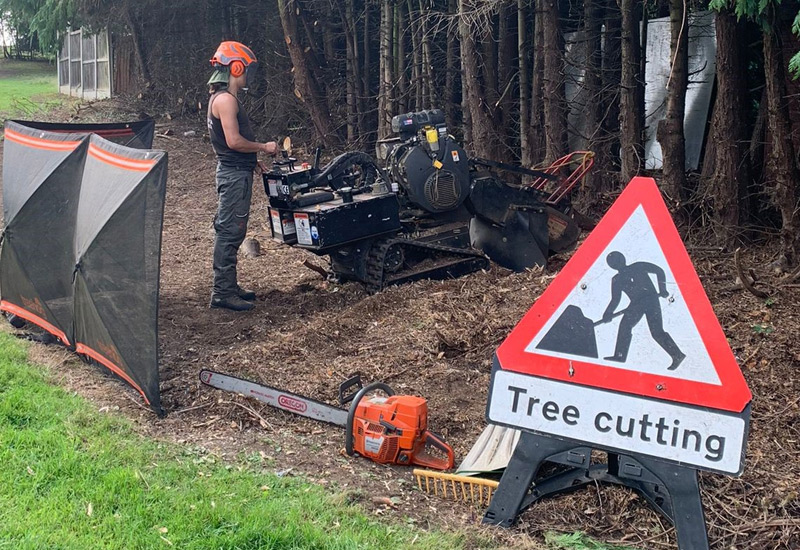 We Offer A Complete Service
Roman River Trees Ltd remove tree stumps by grinding down the main tree stump to below ground level and remove the main roots. Our stump grinding removal machinery is handy for tight entrances and strong enough to tackle large tree stumps. Our tree surgeons are fully trained, insured and ensure that any removed stumps are removed and the area is left in a clear and tidy. All works that we undertake are completed in both a professional and timely manner. Here at Roman River Trees Ltd, we take great care to ensure a smooth running, and stress free process. We make sure to fully understand your needs so that we can deliver the exact results you require. Above all, it is our priority to meet your specifications and this we can guarantee. So, if you require tree stump grinding in Essex, Suffolk or throughout any of the surrounding areas, then please do not hesitate to contact Roman River Trees Ltd today.
Not only do we offer tree removal and tree stump grinding, but we also offer a range of other specialist tree services to meet your every requirement. If you are unsure on what service you require and/or would like to speak to someone then please do not hesitate to contact us! Our helpful team will be more than happy to assist you and to offer professional advice.
If you have new or old tree stumps that need removing - contact us.
Back to Services